MERCHANDISING
MERCHANDISING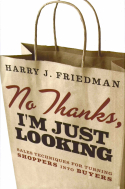 No Thanks, I'm Just Looking
John Wiley & Sons, Inc. , 2012
Marketing
Customers face similar product choices in just about every store they visit. In this competitive environment, the key to moving merchandise is the sales force. The connection that a salesperson establishes with a...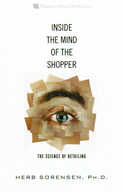 Inside the Mind of the Shopper
Pearson Education, Inc. , 2009
Customer Focus, Marketing
In Inside the Mind of the Shopper, Herb Sorenson challenges retailers' prevailing assumptions about shoppers' needs, wants, and behaviors. His findings from decades of in-store research indicate that...