PHILANTHROPISTS
PHILANTHROPISTS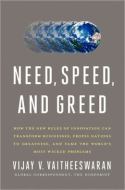 Need, Speed, and Greed
HarperBusiness , 2012
Economics & Finance
Need, Speed, and Greed is a guide to how innovation can solve the world's most challenging problems. Author Vijay Vaitheeswaran documents the philosophies of many economists and business experts, and...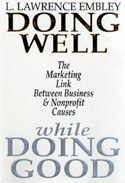 Doing Well While Doing Good
Prentice Hall Press , 1993
Marketing, Social Responsibility
Philanthropic Economics is a new business strategy in which businesses of all sizes are entering into partnerships with consumers. More and more companies recognize that environmentally or socially conscious...