CONSUMER attitudes
CONSUMER attitudes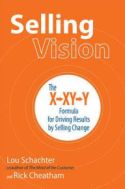 Selling Vision
McGraw-Hill Education , 2016
Change Management
In Selling Vision, Lou Schachter and Rick Cheatham examine the subject of sales and change management by arguing that sales transformation today is actually change management. They provide a model for...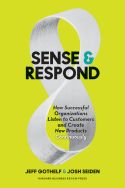 Sense & Respond
Harvard Business School Publishing Corporation , 2017
Technology
Digital technology is disrupting every aspect of traditional organizations. In Sense & Respond, Jeff Gothelf and Josh Seiden aim to help businesses succeed in the midst of the technological...