TRAINING of sales personnel
TRAINING of sales personnel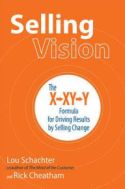 Selling Vision
McGraw-Hill Education , 2016
Change Management
In Selling Vision, Lou Schachter and Rick Cheatham examine the subject of sales and change management by arguing that sales transformation today is actually change management. They provide a model for...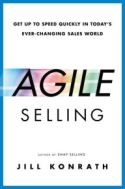 Agile Selling
Penguin Group , 2014
Marketing
Many salespeople struggle when starting new jobs. Overwhelmed by all of the new information and skills they must master, they are often unable to deliver results. In Agile Selling, sales strategist...