PUBLICITY
PUBLICITY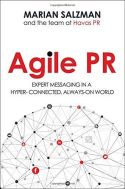 Agile PR
AMACOM , 2017
Marketing
In Agile PR, Marian Salzman presents expert advice on establishing newsworthiness and "buzz" in a world where traditional media outlets are often outstripped by social media. This requires PR...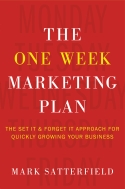 The One Week Marketing Plan
BenBella Books, Inc. , 2014
Marketing
Many businesses have great products and services -- they just need a way to attract more customers. In The One Week Marketing Plan, Mark Satterfield provides a five-day...