EMPLOYEE training costs
EMPLOYEE training costs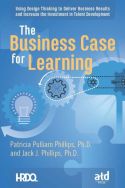 The Business Case for Learning
ATD Press , 2017
Productivity
In The Business Case for Learning, Drs. Patricia and Jack Phillips contend that the current systems used to initiate, design, deliver, and evaluate learning are inadequate. They propose an eight-step...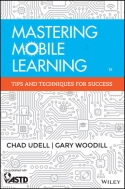 Mastering Mobile Learning
John Wiley & Sons, Inc. , 2015
Leadership Development, Technology
In this increasingly mobile society, technology is rapidly untethering employees from physical locations and transforming the way business is conducted. It makes sense, then, that the mobile revolution would make a...